Create a romantic sphere for your special day or wedding can be as easy as this frosted vase votive centerpiece. You can make this unique centerpiece using Dollar Tree cylinder vase, frosted spray paint and rubber bands. Or change the vase to any glassware and jars you have at hand, using thread, ribbon or even paper instead.
Look at the effect when you group several glasses of different heights together!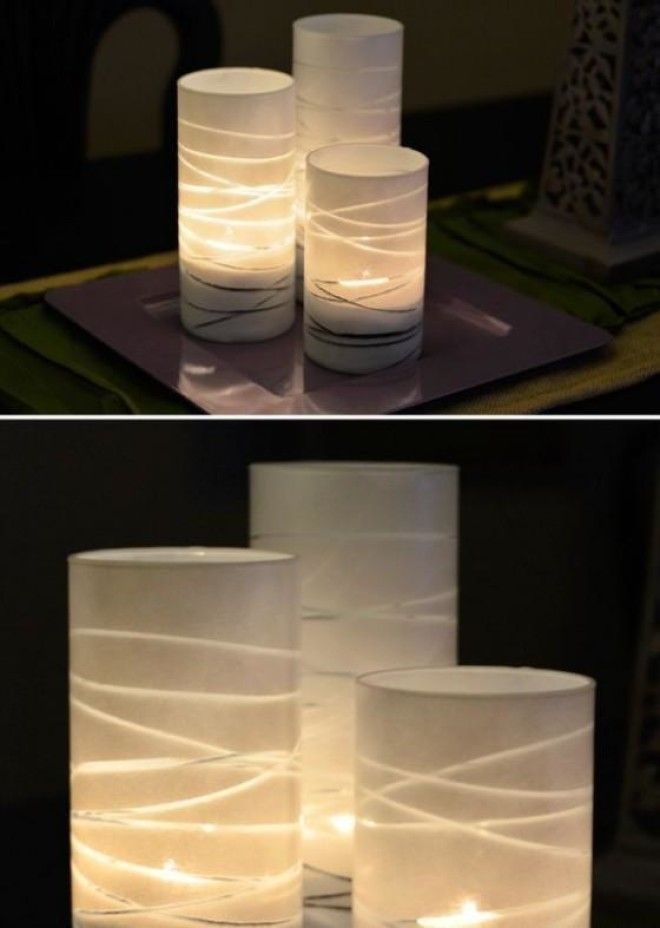 La'Nay J from DIY Brides demonstrates how to make an elegant frosted vase wedding centerpiece. It's good to reuse those beautiful rubber bands remain from groceries, wrap the rubber band around the vase to create any patterned stripes you love, spray the frost over to dry and you are done. Beautiful yet simple for all of us to craft after.
Here is how: