I love this window treatment idea and cannot wait to give it a try on my windows of our rooms. Pull-cord blinds really drove me crazy, it looks so awkward with so many windows here in our living room, kids love to play with the cord and tangled everything, and cleaning the dust off the blinds is another pain, time consuming and head-aching. Change the wood blinds with wider slats would be better but this cost is so high! This insanely easy trick for upgrading blinds to Roman shades is extremely easy, all you need is the old, crappy blinds, mod podge, the upholstery fabric of your choice, scissors, clothespins, and an iron.
Here is a brief steps: Choose a piece of fabric of your choice, be sure the measure the length beforehand. Lay window blinds flat on the floor. Cut all of the ladder strings located on both sides of the blinds with scissors. Separate a few of the slats ensuring there's enough to cover the window entirely with each slat about seven inches apart.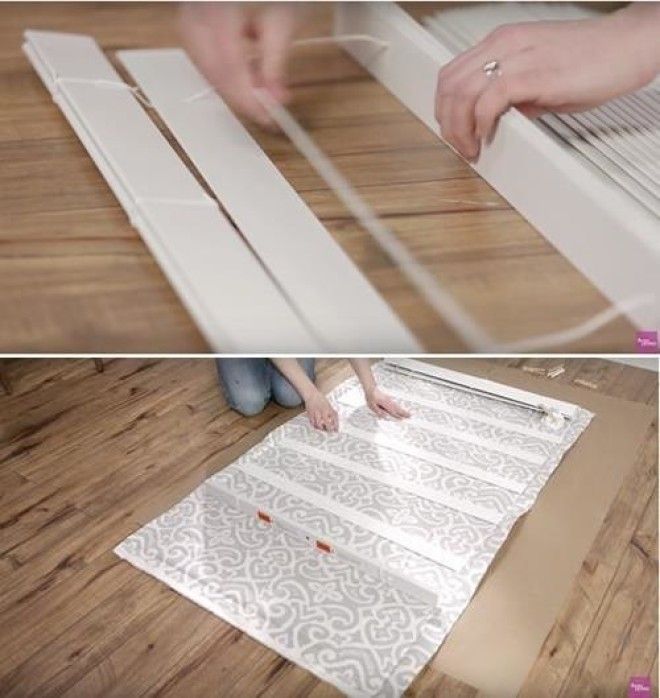 Spread out the remaining slats that you set aside on top of the fabric. Fold all of the fabric's edges around the slats, using the mod podge to glue them. Secure the folded ends with a clothespin to keep the fabric from moving and wait till dry.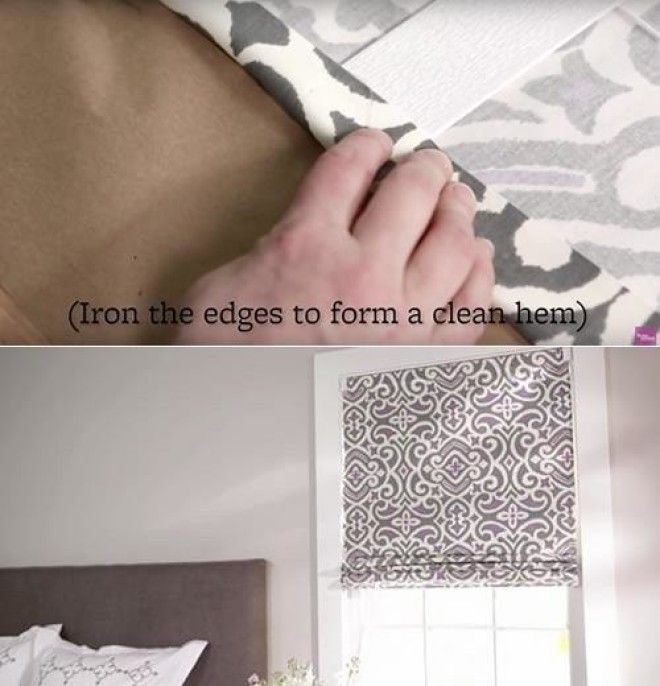 BHG Home demonstrates this beautiful roman shades in the video for more detailed instructions.