Summer is just around the corner, and that means it's time to start grilling! It can be hard to find a variety in our grill foods, and we might always stick to the same reliable, yet boring, recipes. Shake it up at home with these delicious kebab recipes!
1. Sirloin Kebabs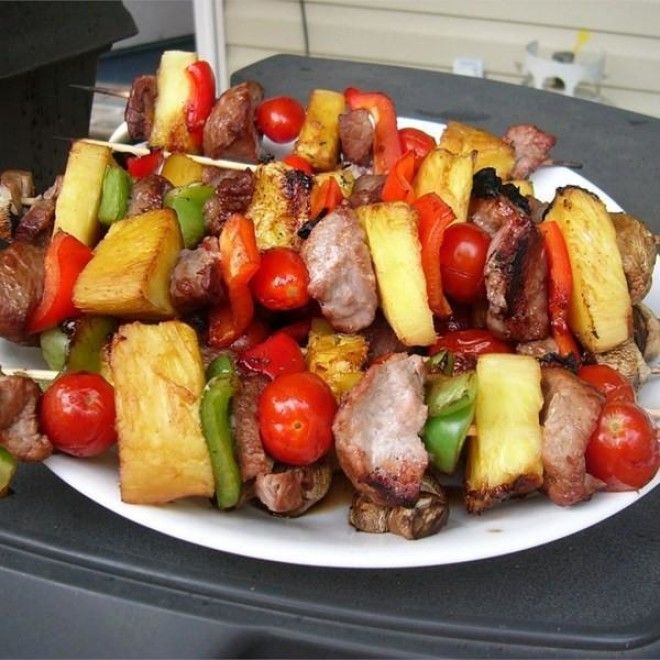 Peppers, grape tomatoes, pork sirloin, and of course pineapples come together to make this an amazingly juicy and delicious kebab recipe that's perfect to grill on any day. Don't forget to let it marinate overnight, and add some onions for even more healthy flavor!
2. Perfect Chicken Kebabs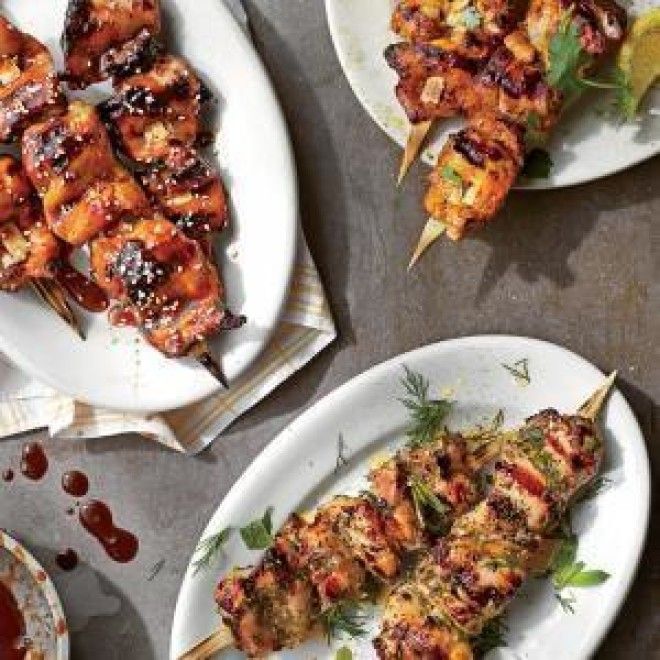 Prefer chicken over pork? Give these chicken kebabs a try. I like to add pineapple to any kebabs, so I think it would make a great addition here.
3. Bacon Pineapple Kebab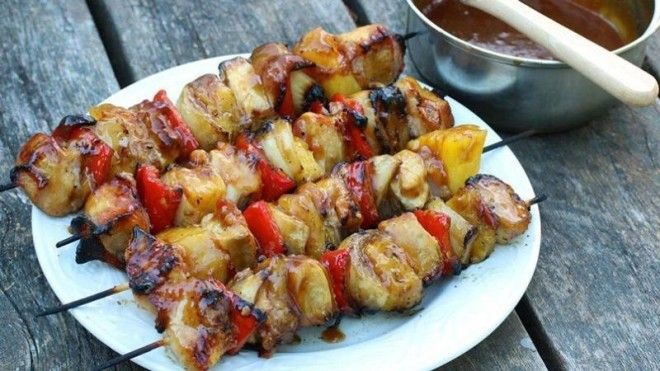 What kind of cookout would it be without bacon? This recipe even shows you how to make a delicious Hawaiian sauce to glaze the kebab when you're done – so good!
4. Vegetable Kebabs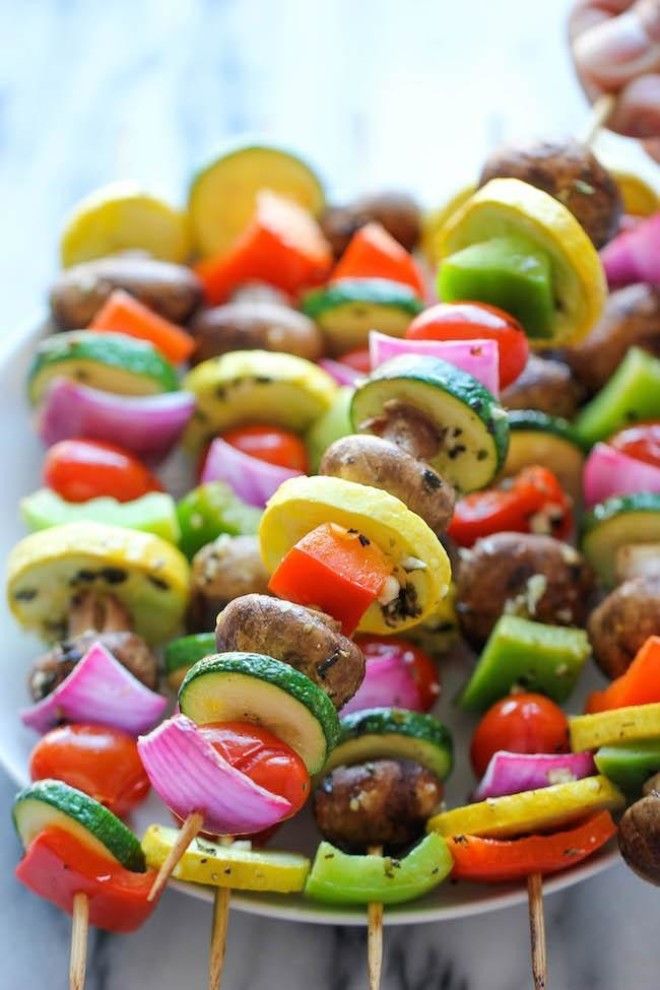 If you're vegetarian and would like to skip the meaty bits, a good veggie kebab recipe is a must. These also make a great side dish or snack to pick at while waiting for the main course!
5. Chicken Teriyaki Kebabs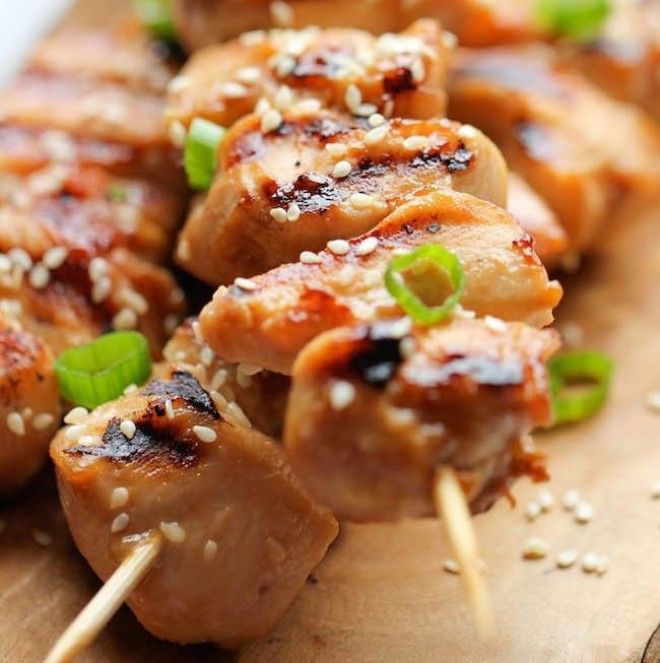 These are my favorite. Teriyaki sauce always adds tons of flavor. You can never go wrong with a good Asian style dish!
6. Sambal Chicken Skewers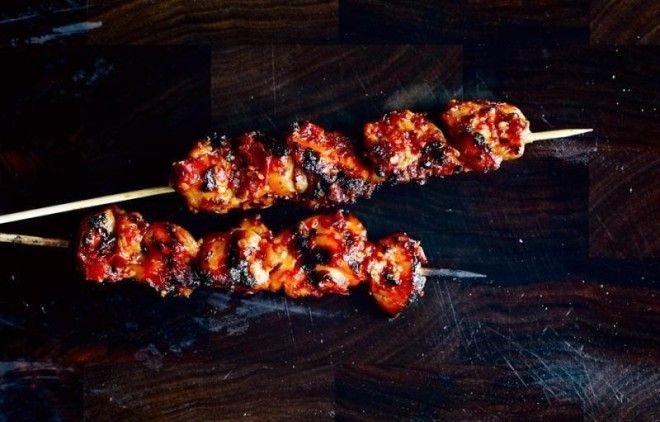 Like a little spice in your food? This recipe combines brown sugar and sriracha to make a spicy, tasty glaze.
7. Bacon Wrapped Asparagus Skewers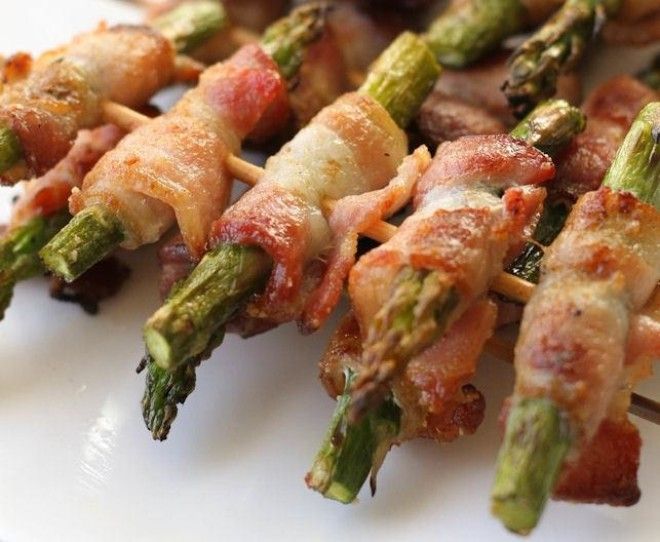 Bacon strikes again! (We're starting to see a theme here…) This time we've added a healthy addition of asparagus. Simple, yet delicious.
8. Grilled Salmon Kebabs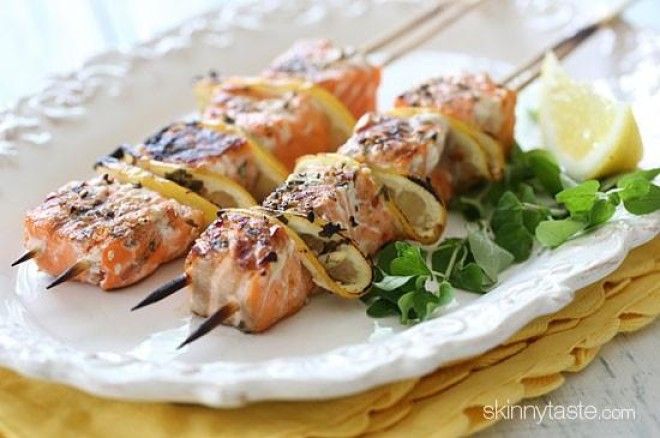 If you're a seafood lover like me, you'll really enjoy this kebab recipe. Salmon paired with a few cuts of lemon and topped with oregano. It's delicious.
9. Rainbow Veggie Skewers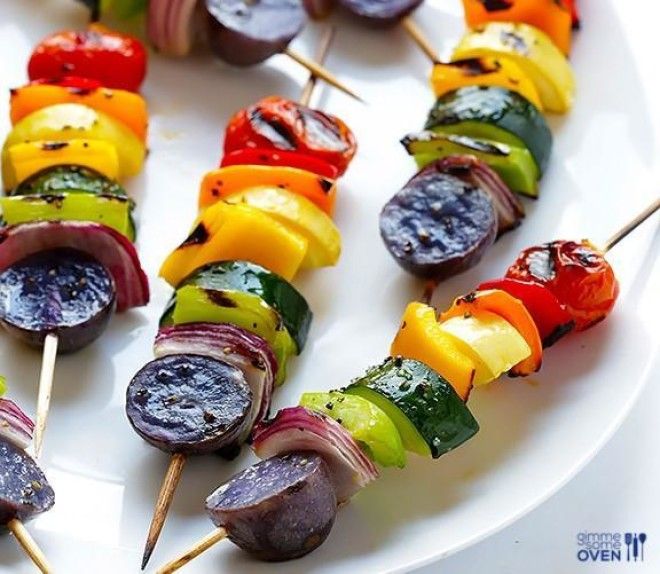 Here's another veggie kebab; only this one is much better for those who are looking for something to really impress with their presentation skills! Lay these out on a tray and you're sure to start a few conversations.
10. BBQ Chicken Kebabs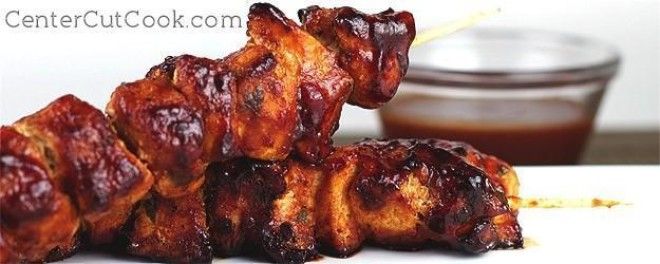 Here we have the good old fashioned BBQ chicken kebabs. No list of kebab recipes (or any other grill foods, for that matter) would be complete without a little BBQ sauce.
11. Honey Sriracha Shrimp Kebabs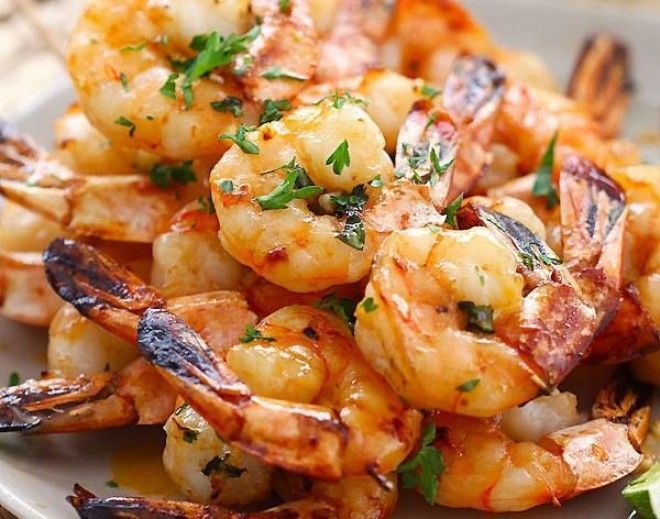 A little bit of spicy, and a little bit of sweet. The perfect combination to satisfy your pallet, while not being too difficult to cook. Besides, who doesn't love sea food?
12. Seekh Kebabs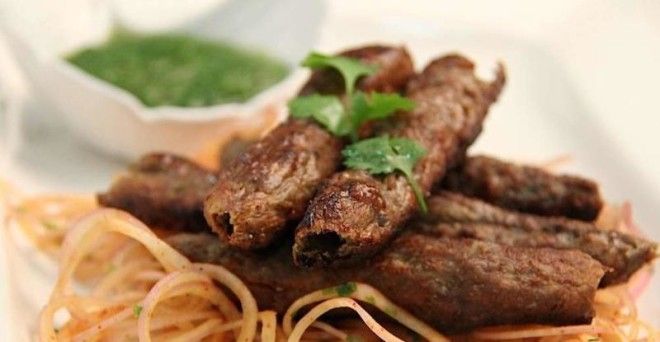 If you're feeling a little adventurous and have a desire for something a little different, these seekh kebabs are the perfect recipe for you! An amazing blend of mutton and herbs creates a taste you'll never forget.
13. Grilled Chili Chicken Skewers with Cilantro Lime Pesto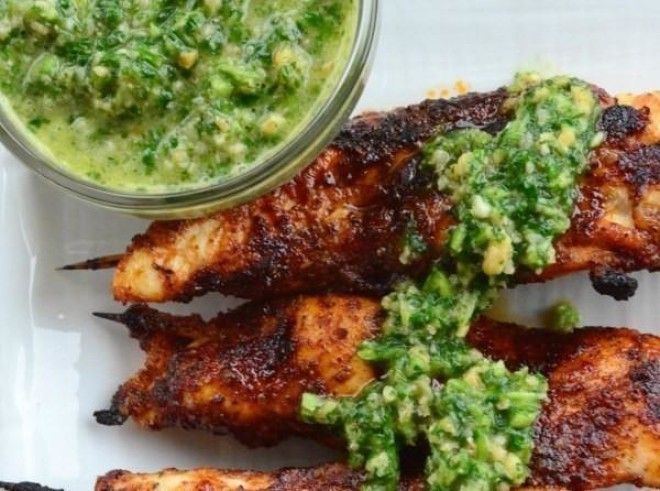 As if chili chicken wasn't delicious enough, this recipe adds a delicious cilantro lime pesto to garnish and enhance the flavor. Kebabs never tasted so good.
14. Bacon Bourbon BBQ Chicken Kebabs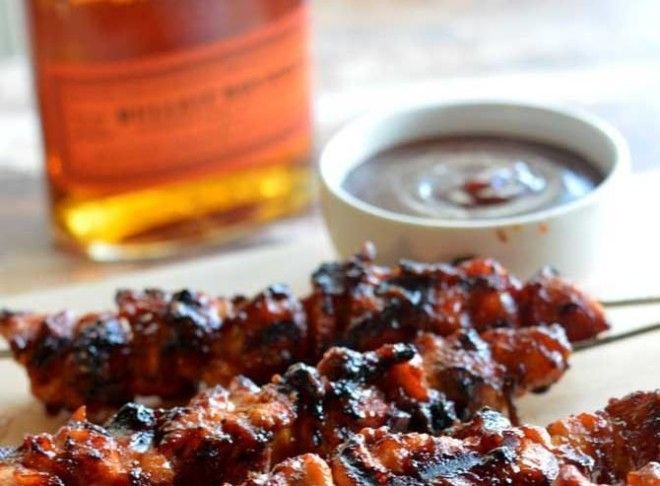 Bacon, bourbon,
and
BBQ? What more could you ask for? It's not officially summer until you start cooking with BBQ sauce and bourbon, right? These would even be good if you put them on a hoagie roll with some onions and peppers.
15. Sausage & Broccoli Kebabs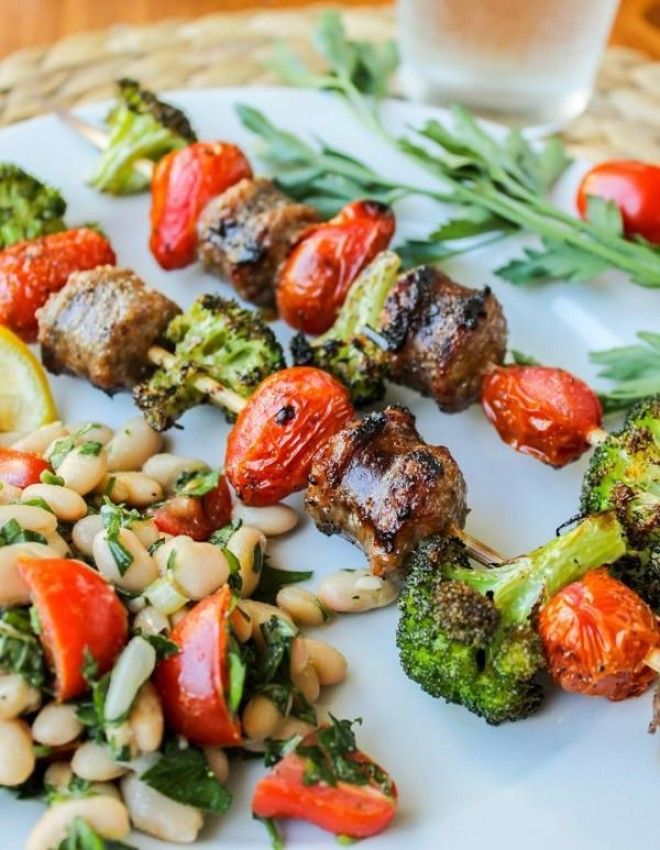 This one reminds me of Italian wedding soup on a stick. The broccoli is a really nice touch with the sausage and tomatoes. Wrap the sausage in bacon or spinach leaves for even more flavor and some vitamin A! Now you have 15 kebab recipes you can cook at home during the grilling season. If you need help learning to cook the perfect kebab, this free guide will help. Happy grilling!