Below are the 9 times the Duchess of Cambridge paid tribute to Princess Diana and kept her memeory alive within the royal family.
Even though she never got to meet her mother in law the late Princess Diana, The Duchess of Cambridge is determined to keep her forever in people's minds with these touching tributes. From small nods here and there to Diana's fashion sense, to family names, royal air looms and much more, Kate is constantly paying tribute to Princess Diana as the below pictures prove.
And even though they are decades apart, Kate still manages to bring touches of Diana's stylish fashion flair to her look over and over again. From wearing some of Diana's favourite colours to using her stylists and copying her jewellery, Kate knows how to add touches of Diana's elegance to her look all the time.
Plus when it comes to parenting the Duchess always takes Diana's lead. The latest being with her choice of nursery for little Prince George.
See below the 9 times Kate paid tribute to Princess Diana's memory…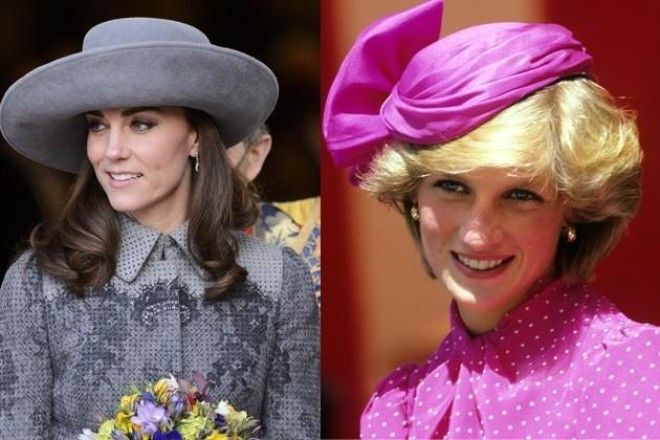 1/9
Kate calls on Diana's fashion experts
When the Duchess of Cambridge stepped out for the annual Commonwealth service, 2016, she wore a wide brimmed hat designed by Diana's favourite milliner. An obvious nod to Diana's brilliant fashion sense…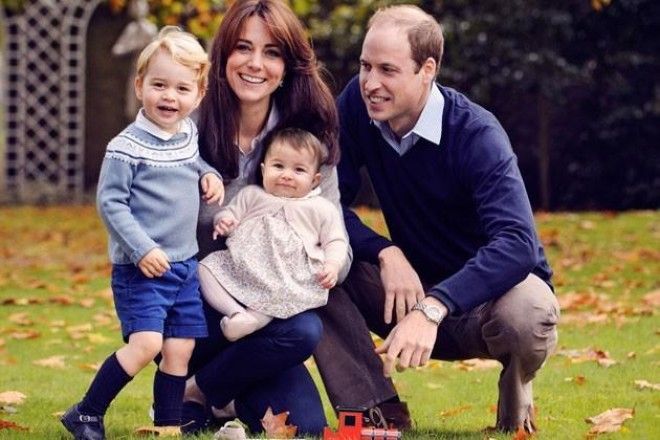 2/9
She named her daughter after Diana
William and Kate called their second child Charlotte Elizabeth Diana – a truly touching tribute to William's mother.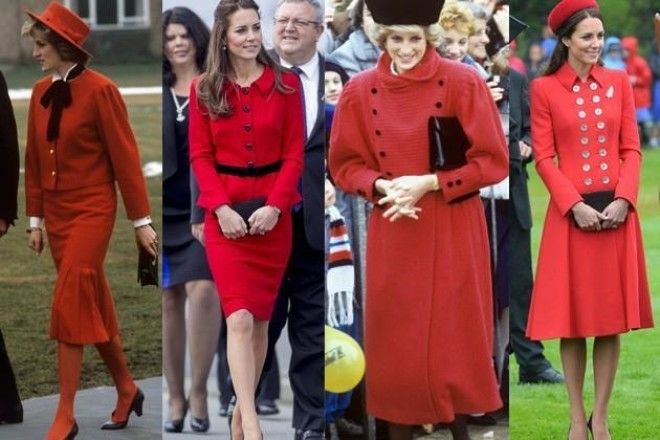 3/9
Kate carries on Diana's love of red
When the Duchess does colour she always makes sure it's in one of Diana's favourite colours and red is an obvious choice.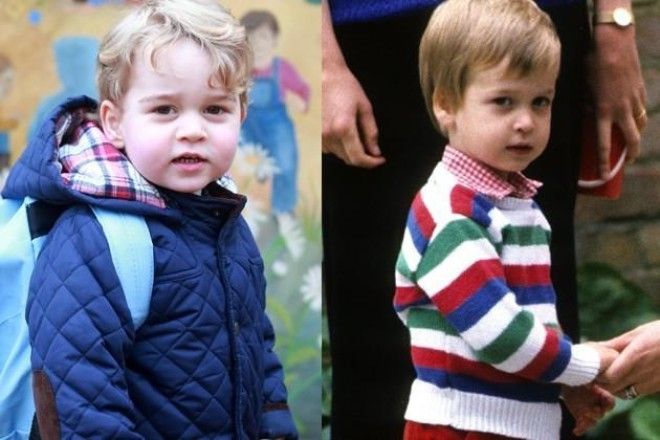 4/9
Kate decided to send Prince George to a Montessori school
Just like Diana did with Prince William and Harry, Kate also chose to send her son to a local Montessori school near their home in Norfolk. The teaching methods at a private Montessori school is said to combine work and play while letting children develop at their own pace.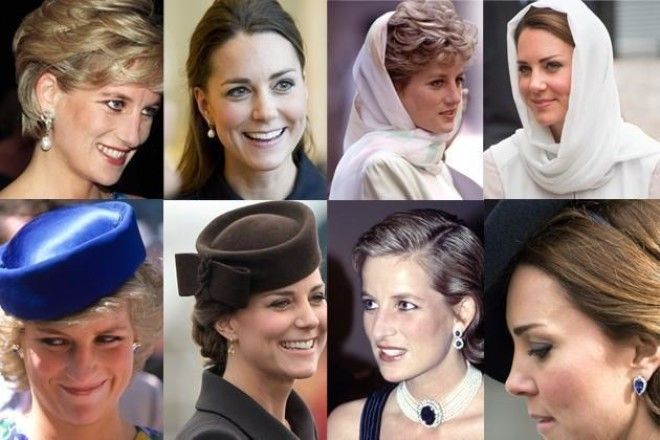 5/9
The Duchess takes fashion advice from Diana
From wearing similar jewellery like pear earring and sapphire studs, to copying her style on tour, Kate always pays touching tributes to Diana in her fashion choices.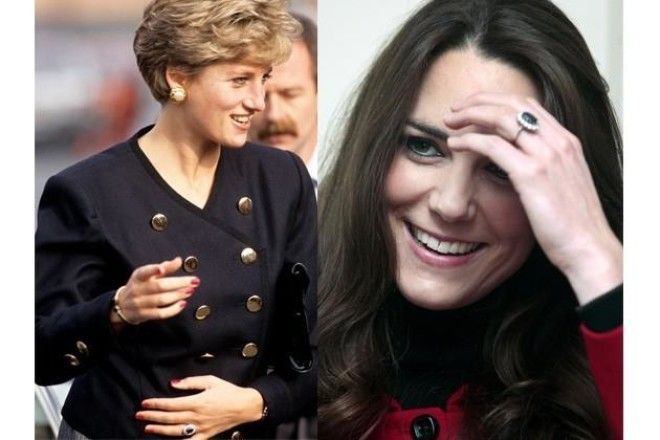 6/9
Kate wears Princess Diana's engagement ring
Prince William proposed to Kate with his mother's stunning sapphire engagement ring, showing the world his love for his future wife. Diana is said to have selected the ring when she got engaged to Prince Charles in 1980. Kate now wears the gorgeous ring with pride everyday.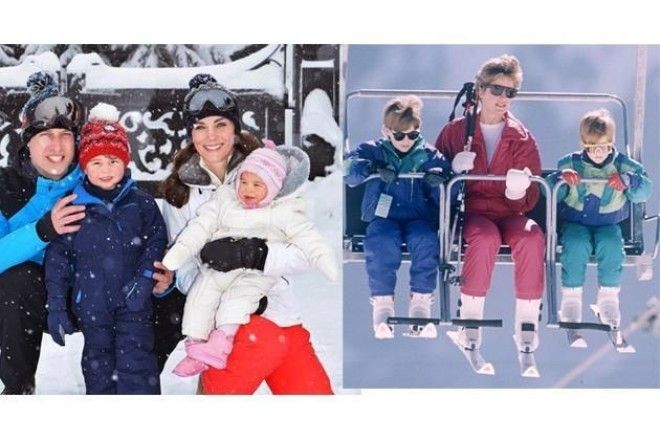 7/9
Kate takes her kids skiing like Diana
Shunning tropical holidays, Kate, like Diana, likes to hit the slopes and show off her family just like Diana did some 20 years ago.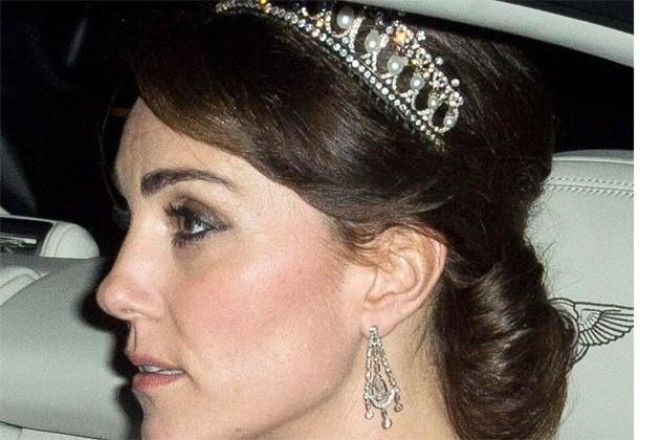 8/9
The Duchess wears Diana's favourite tiara
It appears that Kate has a close attachment to the stunning diamond tiara that was a wedding gift to Princess Diana in 1981. Given to her by the Queen, Kate has now worn it three times to public events.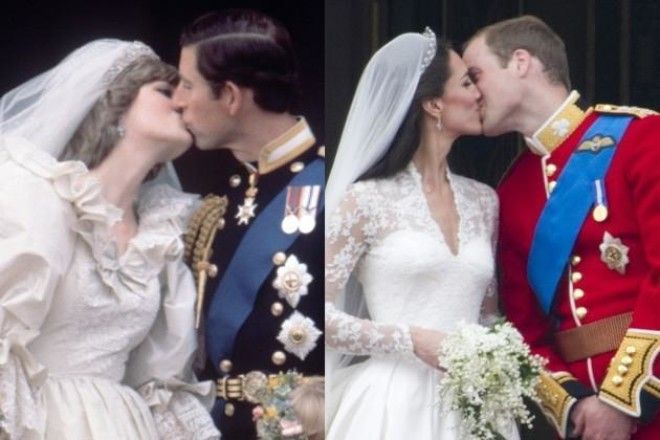 9/9
That kiss!
Kate and William totally mirrored Diana and Charles' wedding day kiss with this touching tribute to William's parents.