String lights look fairy no matter where you hang them, their loveliness can make any bedroom a very dreamy look. And given how flexible string lights are and the variety of styles they come in, you can create some really awesome and creative designs around your bed that you can indulge yourself in the twinkle lights every night. This fake string light headboard for bedroom awesomeness will definitely be your next home improvement project. Here are some ideas to using string lights in your bedroom: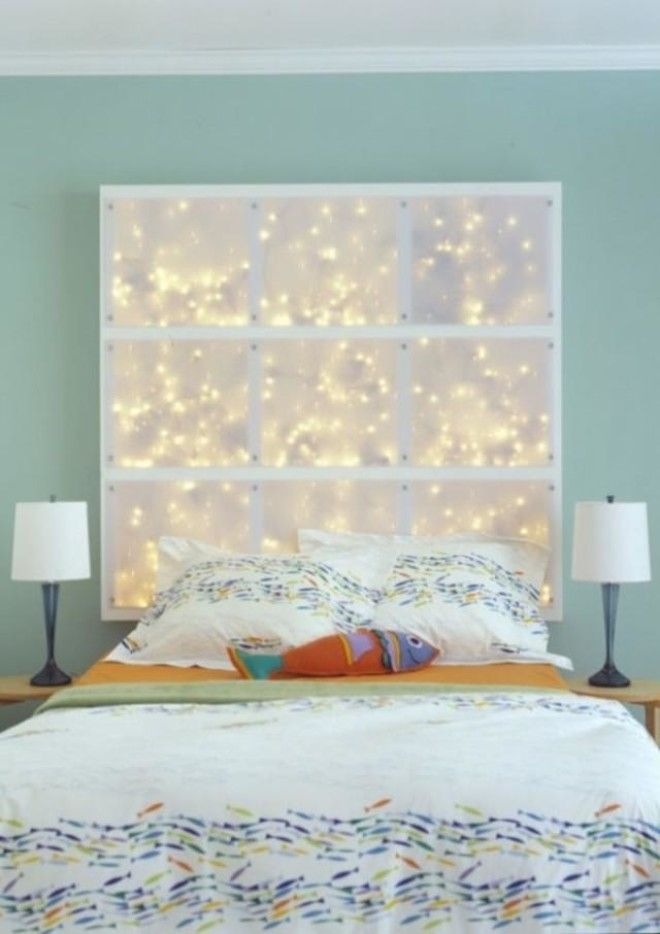 Frame your headboard with a string light bunting banner. The banner can also serve as a fake headboard if you'd rather not have an actual one.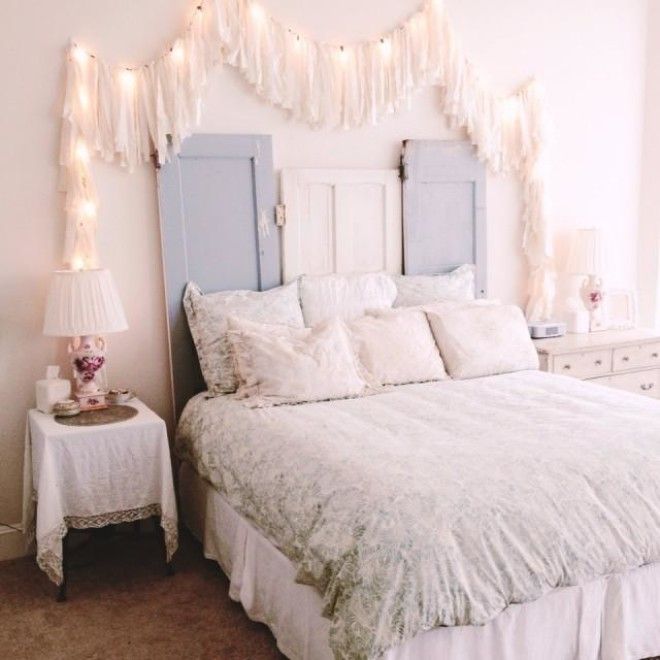 Let's see how LagunaBeachLove10 make this easy and romantic twinkling headboard for a romantic room decoration.