We all carry little snippets of wisdom around with us — quotes from authors, philosophers, or other figures who inspire us and whose words left a mark on our minds. I have my own favourites, of course, such as: "My body is my temple"; " This too shall pass"; and "We are not human beings having a spiritual experience; we are spiritual beings having a human experience." And I've noticed powerful quotes like these can snap us out of many of the mental traps we are so prone to falling into. When I say mental trap I'm mostly talking about negative feedback loops — repetitive thoughts of unworthiness and inferiority.
Maybe that's why memes are so darn popular. They just 'work'. Will we ever stop sharing quotes? Probably not, because a really good is layered, capturing a lot of wisdom in a short span of words. They act as a light that's always on, guiding us to whatever it is we need to know or see in that moment. While sometimes (even often, I'll admit) good advice goes in one ear and then out the other again, there are other times that it just sticks with us forever.
One Redditor asked people to post quotes which had changed their lives, and below are 15 of the most popular ones. I was surprised by how good some of these are!
"It's so hard to forget pain, but it's even harder to remember sweetness. We have no scar to show for happiness. We learn so little
from peace."
— Reddit user RoyalleBlue
"A man cannot build a reputation on what he is going to do."
— Henry Ford, posted by Reddit user BayouBoogie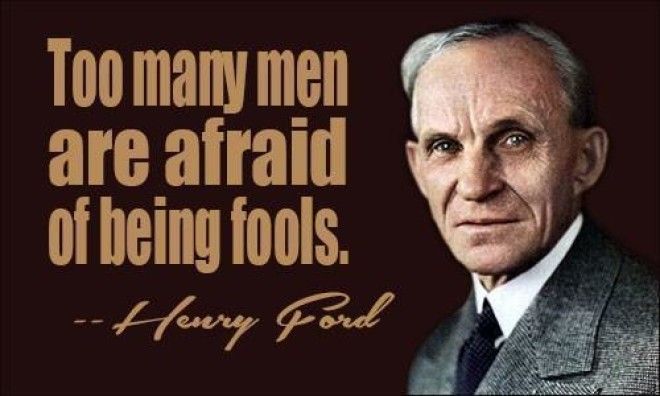 "Speak only if you can improve the silence."
— Spanish proverb, posted by Reddit user noshoes77
"How lucky I am to have something that makes saying goodbye so hard."
— A.A. Milne, posted by Reddit user unwinagainstable
"Inside every cynical person, there is a disappointed idealist."
— George Carlin, posted by Reddit user Eyola
"Courage doesn't always roar. Sometimes courage is a quiet voice at the end of the day saying, 'I will try again tomorrow.' "
— Mary Anne Radmacher, posted by Reddit user baumee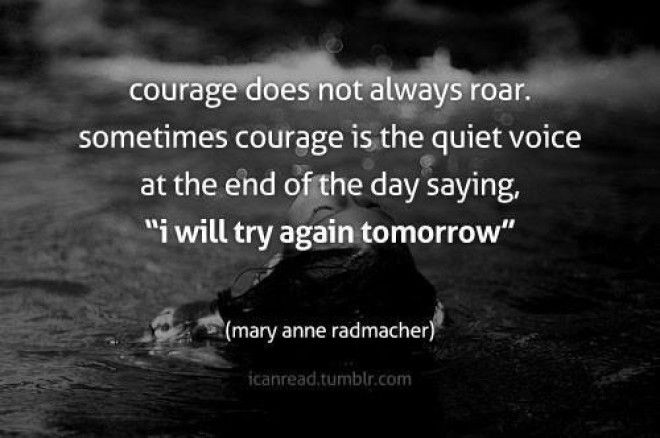 "The best time to plant a tree was twenty years ago, the second best time is right now."
— Chinese proverb, posted by Reddit user zazzlekdazzle
"Society grows great when old men plant trees whose shade they know they will never sit in."
— Greek proverb, posted by Reddit user andnowforme0
"The reason we struggle with insecurity is because we compare our behind-the-scenes with everyone else's highlight reel."
— Steven Furtick, posted by Reddit user yaahoe
"No man ever steps in the same river twice, for it's not the same river and he's not the same man."
— Heraclitus, posted by Reddit user theHangedGod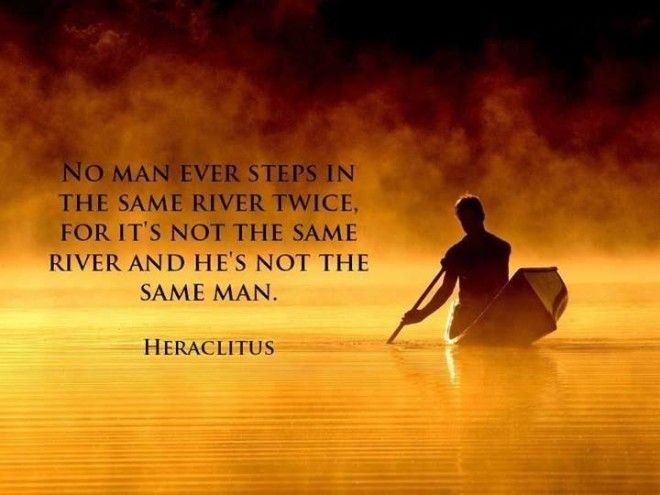 "Mayyybe instead of trying to find the right one, you should try to become the right one…….church."
— 2 Chainz, posted by Reddit user wjp97
"A bowl is most useful when it is empty."
— Lao Tzu, posted by Reddit user ExistentialJew
"Be yourself, everyone else is already taken."
— Oscar Wilde, posted by Reddit user Blesss
"Understand that forgiveness does not exonerate the perpetrator, forgiveness liberates the victim. It's a gift you give yourself."
— T.D. Jakes, posted by Reddit user itsrattlesnake
"A ship is safe in harbor, but that's not what ships are made for."
— John Shedd, posted by Reddit user Somestimes_Sketches